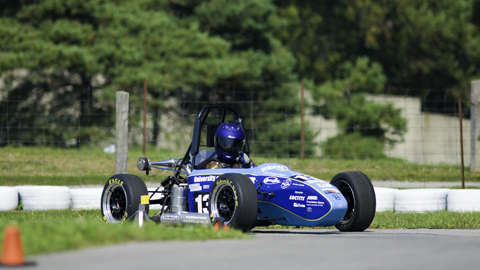 A successful university experience is not just about courses, labs and research. It is also about being engaged in activities outside of the classroom – about having a balance between academics and extracurriculars. We like to see our students involved, to be active, and develop or expand their outside interests. To help you with that, the University of Toronto offers more opportunities for you to join teams and clubs than any other Canadian university. There are literally thousands of choices. The hardest part will be narrowing down your options!
Your choices will range from engineering clubs and teams such as the University of Toronto Formula Racing team, the Concrete Canoe design team, Engineers Without Borders, the SkuleTM Orchestra, or sports teams, to the myriad of U of T opportunities including film appreciation clubs, debating societies, Varsity level teams, social activism, art and art appreciation as well as finance and investing. There is something for everyone here. If you can't find a club that interests you, than why not start your own!
The Engineering Society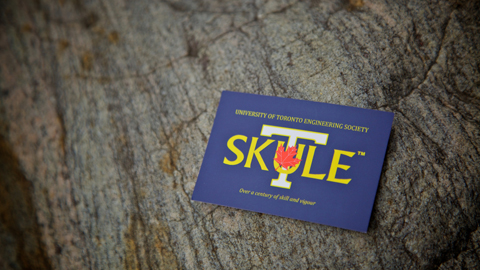 The Engineering Society (EngSoc) is the University of Toronto's engineering-specific student government. Our students operate the first and the largest engineering student government in Canada. EngSoc governs the student body and organizes a variety of events, services and programs for Engineering students who happen to be the most spirited group on campus. Here you will find opportunities to join our Engineering clubs and teams and all the information needed to help you get the most out of the Engineering community.
Athletics and the Varsity Blues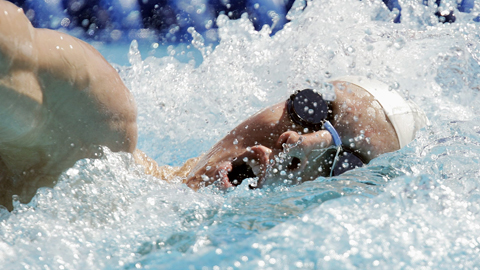 Whether you are interested in athletics at a competitive level or are simply an arm chair athlete who wants to figure out what innertube waterpolo is, then U of T has the team and sport for you.
There is a strong athletic tradition in engineering at U of T. Our Engineering Athletics Association (EAA) organizes a wide variety of intramural athletic activities for Engineering students: from ice hockey to field hockey, volleyball to rugby and everything in between. Their goal is to make life as an engineering student a little more fun.
Interested in getting involved in athletics at a competitive level? Check our Varsity Blues, our University of Toronto Varsity Sports Teams.
Ulife
Ulife is your U of T "one-stop shopping" site for extracurricular opportunities on all three of our campuses . With links to our large and diverse collection of student clubs, organizations, activities and opportunities you can see what is available to you after class.
ulife.utoronto.ca