U of T Engineering is a world-renowned faculty known for leading-edge research and discovery. Regardless of the program you choose, you will have access to U of T's top-ranked professors and facilities, as well as a curriculum that is constantly evolving.
We offer you the most interdisciplinary engineering education in Canada. You can tailor your degree through academic options, minors and certificates, adding breadth and depth to your studies. This academic flexibility starts in first year, with a choice of three different entry points:
Core Programs (Core 8)
TrackOne, Undeclared
Engineering Science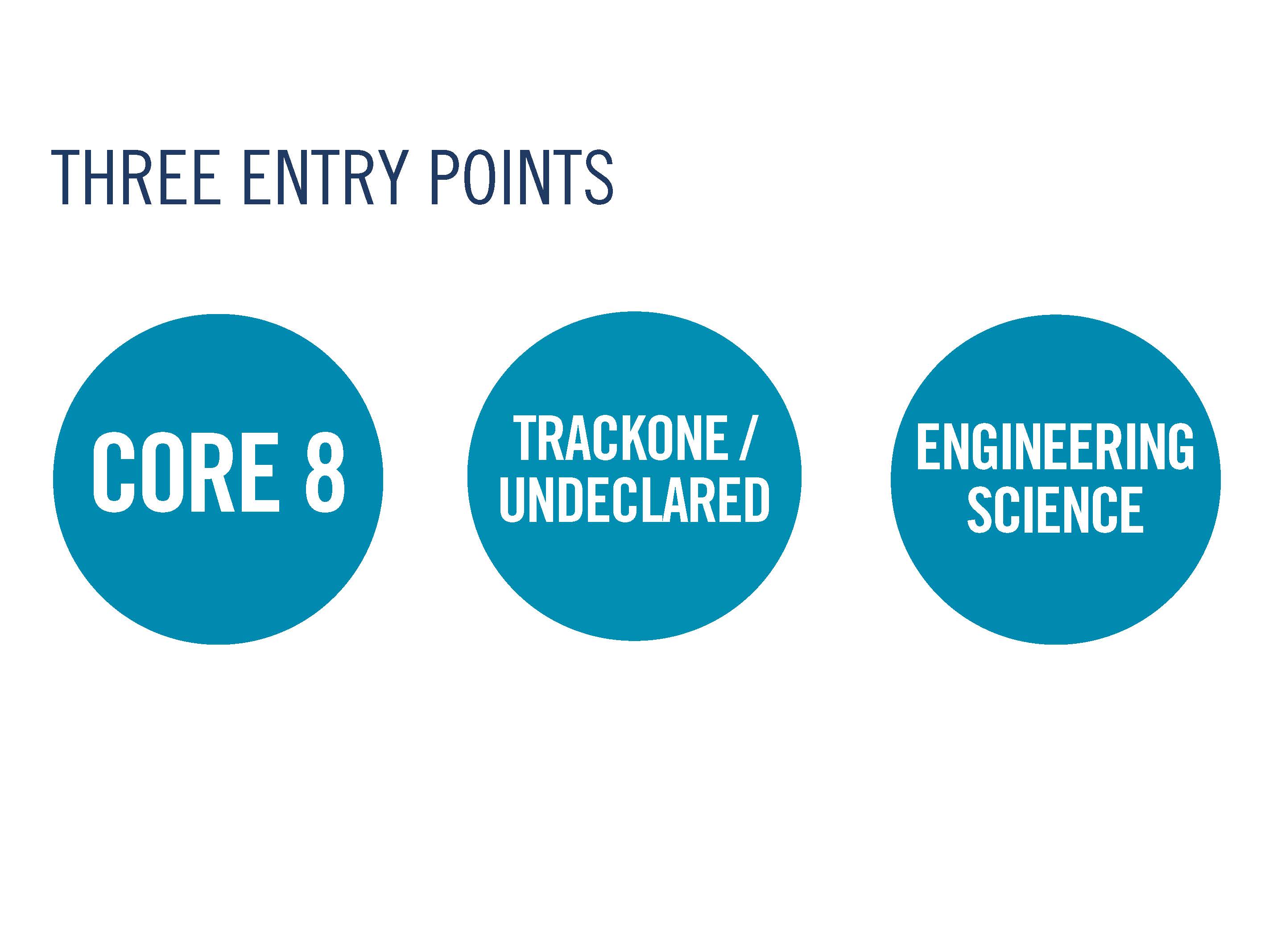 1. Core Programs (Core 8)
If you know what you want to study, apply directly to one of the following eight Core Programs listed below:
Chemical Engineering
Civil Engineering
Computer Engineering
Electrical Engineering
Industrial Engineering
Materials Engineering
Mechanical Engineering
Mineral Engineering
2. TrackOne, Undeclared
TrackOne, Undeclared is designed for students interested in exploring all fields of engineering before choosing to join a Core Program in second year. Students who choose this program spend their first year taking a wide range of engineering courses, similar to those taken by first-year students in the Core Programs. Students who successfully complete their first year will move seamlessly into the second year of their selected Core Program.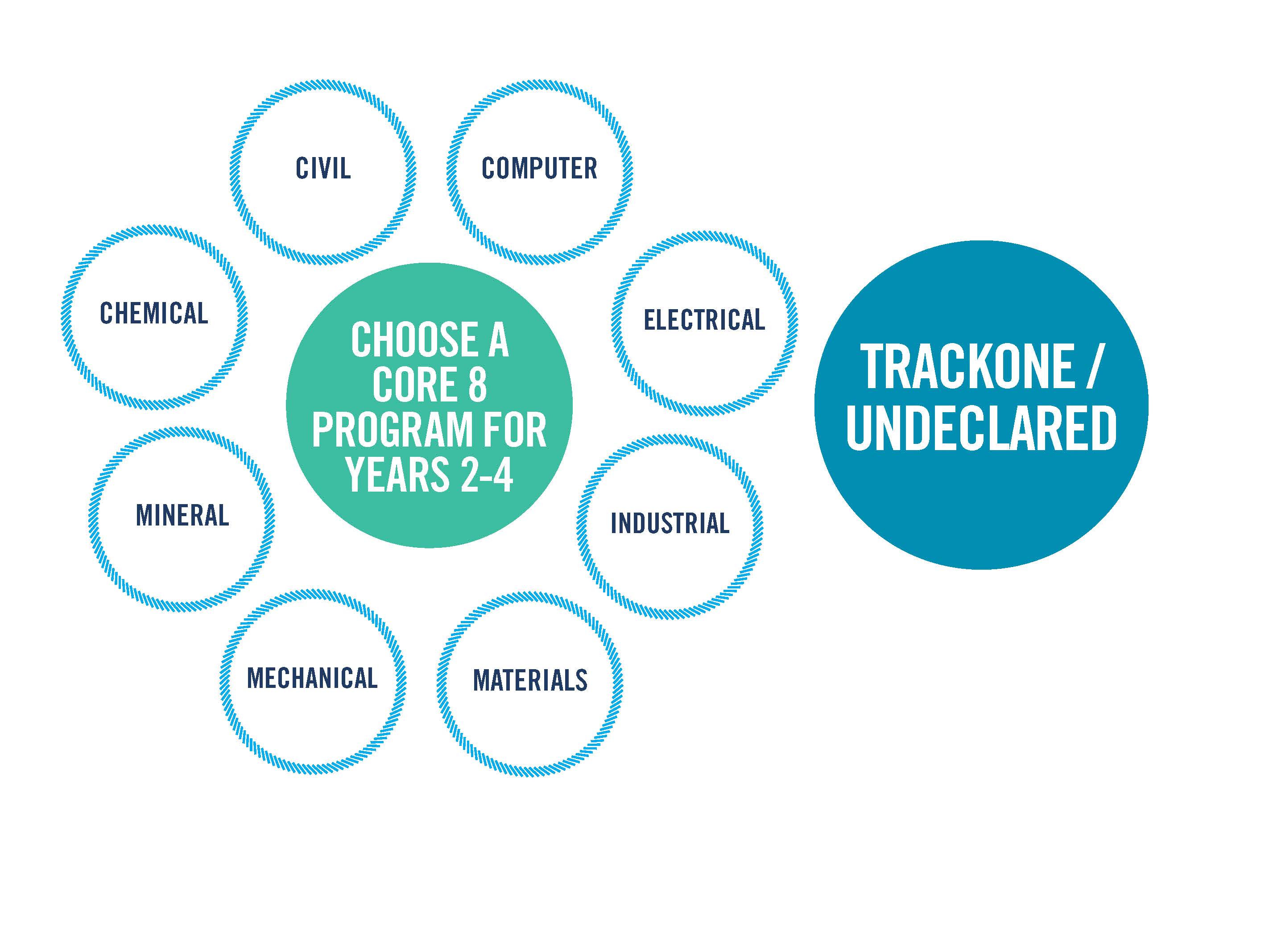 3. Engineering Science
Engineering Science is designed for students who are interested in a rigorous learning experience, with a focus on engineering and pure sciences. It is structured differently from the Core Programs. The first two years of the Engineering Science curriculum focus on foundational courses in engineering design, pure sciences and math; while the last two years focus on one of eight specialized majors.