Everything that humans use is either caught, grown or mined.
Mineral engineering is the applied science of our interaction with the planet. What sets the Lassonde Mineral Engineering program apart is our broad approach to the discipline. Here, you'll learn mineral exploration, mine design and management, mineral processing and mining finance from researchers at the Lassonde Institute of Mining, as well as industry professionals. Your degree will give you the expertise to lead the way in making mining more sustainable, safe and productive.
Areas of Focus
Environmental Impact & Risk Assessment

Mine Design

Mineral Processing

Mining Economics & Finance

Surface & Underground Mining

Wastewater Management
Sample PEY Co-op Employers
Debswana (South Africa)
Fugro Peninsular Services (Qatar)
Kinross Gold Corp.
Suncor Energy
Vale
Sample Career Trajectories
Consulting
Mine and Business Management
Sustainable Mining Practices
Transportation
Tele-mining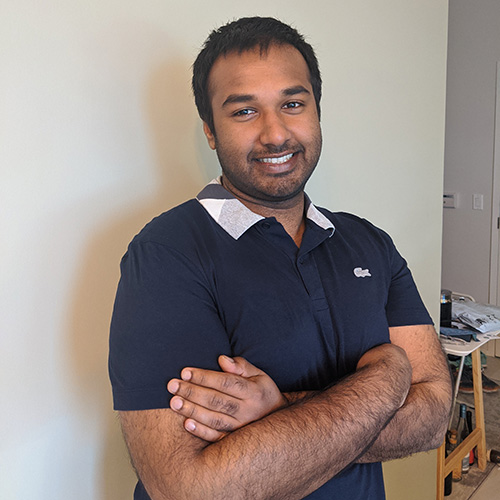 MINERAL ENGINEERING ALUMNI PROFILE
Channa Kumarage
---
Graduation Year:
2016
PEY Co-op:
Channa worked at Goldcorp (now Newmont) Red Lake Gold Mines in Red Lake, Ontario.
Memorable Experience:
He and his classmates went on several fieldtrips, including a tour of Kid Creek Mine in Timmins, Ontario — one of the world's deepest copper-zinc mines.
Fun Fact:
Channa is passionate about rugby. As a student, his team won the intramural title three years in a row.
Current Job:
Director of Technical Services, McEwen Mining Inc.
"My time in mineral engineering was much more than an education. It was a community. My home away from home. And the insights I gained from professors and industry professionals continue to help me tackle challenges today. U of T Engineering helped me become who I am, both personally and professionally."
Mineral Engineering First-year Courses
Fall Term
(common to all Core 8 programs)
Orientation to Engineering

 

Engineering Strategies & Practice

 I

 

Mechanics 

 

Engineering Chemistry & Materials Science

 

Linear Algebra

 

Calculus

 I

 
Winter Term
Engineering Strategies & Practice II

Fundamentals of Computer Programming

Calculus II

Physical Chemistry

Insight into Mineral Engineering

Intro to Mineral Engineering
Toronto is the mining finance capital of the world and home to more than 1,600 mining company headquarters.