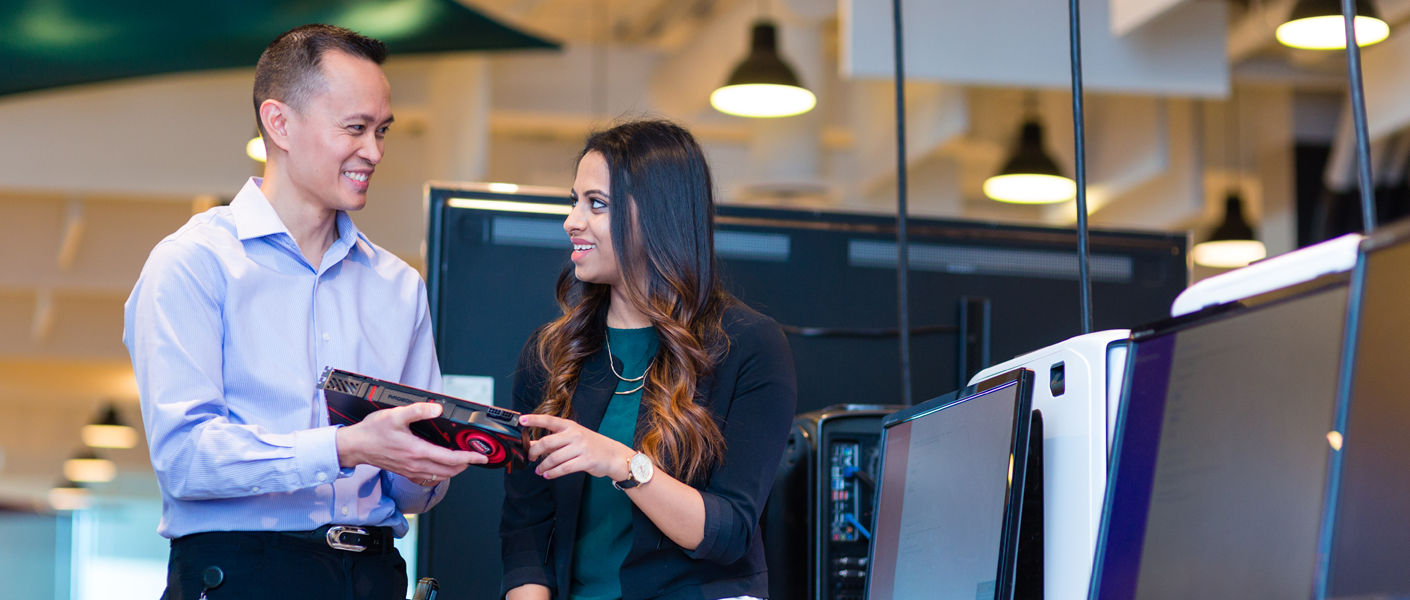 An entrepreneur is generally defined as an individual who develops their own venture or business. They are innovators who understand how to capitalize on opportunity. Entrepreneurship is an important part of being an engineer; many of our professors, researchers and even students have started their own companies as a result of an idea sparked by creative thinking at U of T Engineering.
U of T is the top school among North American universities in the number of new research-based startups.*
To help our budding entrepreneurs achieve success, U of T Engineering offers an assortment of programs, seminars and mentorship opportunities for you to understand how to hone your entrepreneurial spirit.
Entrepreneurship Certificate & Engineering Business Minor
On the academic side, you can take a certificate in Entrepreneurship or a minor in Engineering Business, a program that's unique in Canada. The courses you'll take as part of either program will count toward your degree while helping you build important knowledge and business acumen.
The Entrepreneurship Hatchery
The Hatchery nurtures a culture of entrepreneurship within the U of T community through a comprehensive suite of programs and services:
Weekly Idea Markets, the Hatchery Speaker Series and the Hatchery Hackathon

INSPIRE

entrepreneurial interest in students

The annual Accelerator Weekend helps students produce, refine and

PITCH

ideas for startups

Co-Founders Day pairs students with a compatible

PARTNER
A rigorous summer program offers student teams access to prototyping funds, 3D printers, lab space and the opportunity
to engage with an experienced MENTOR

Hatchery Demo Day is a competition that gives leading entrepreneurs a platform to

INVEST

in top student startup ideas
The Hatchery also provides students with pro-bono legal, accounting, marketing and intellectual property services.
You'll find plenty of entrepreneurial mentors at U of T Engineering
U of T Engineering is filled with excellent entrepreneurial mentors, especially since many have launched their own companies (over 110) based on their research and innovations.
Highlights:
In 2015, four teams earned $180K in cash prizes plus $30K in services from the Ontario Centres of Excellence SmartStart Fund

The Hatchery was the only U of T incubator to achieve a 100% success rate on SmartStart Fund applications in 2015

More than 400 students applied to the Hatchery in 2016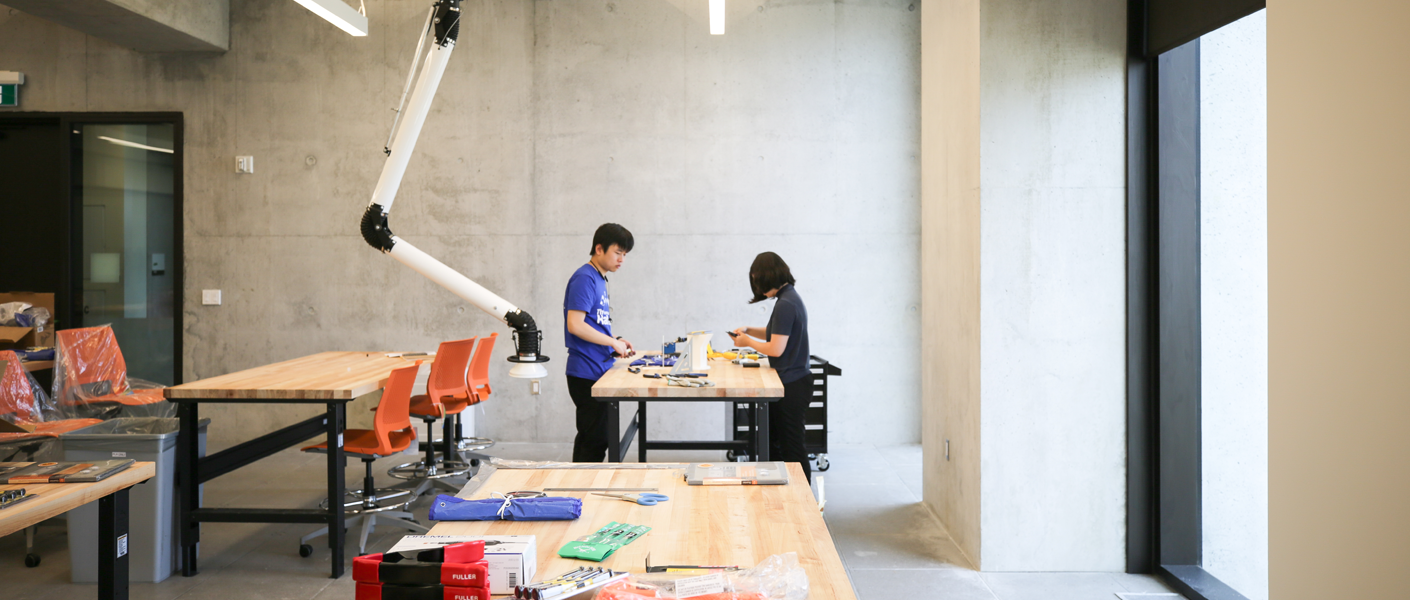 Advanced Facilities
The Myhal Centre houses state-of-the-art facilities to empower the next generation of engineering makers, creators and entrepreneurs.
The new building's unique design/meet rooms and technology-enhanced learning spaces foster multidisciplinary collaboration between students, faculty, alumni mentors and industry partners, while prototyping and light fabrication facilities accelerate student innovations from concept to commercialization.
myPatent Series
You can also take part in the myPatent Series, an incubator program of workshops and seminars (created by one of our students) that teaches you how to search the patent database, file a patent and start a business.
*Source: Association of University Technology Managers