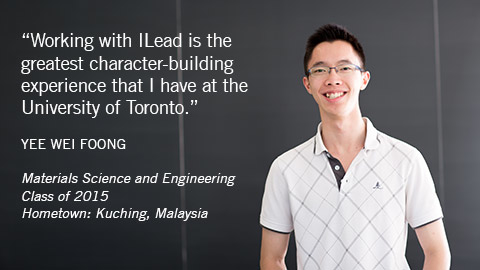 Building your leadership skills will help you get the most out of your studies – and excel as a professional engineer.
Leadership is:
understanding what makes you tick
bringing the best out of your teammates
inspiring others to get from point A to B
channeling your knowledge and passion to build a better world
Learning how to lead effectively is one way to enhance your career prospects and develop a clearer picture of what you want out of life. At Canada's premier engineering school, you'll find no shortage of opportunities to build character and confidence.
The Institute for Leadership Education in Engineering
Unique in Canada, the Institute for Leadership Education in Engineering (ILead) is a living laboratory that delivers courses, certificate programs and special events that help make you a more effective engineer. Whether you want to develop professional skills, meet new friends or contribute to student clubs, ILead has something for everyone.
Certificate in Engineering Leadership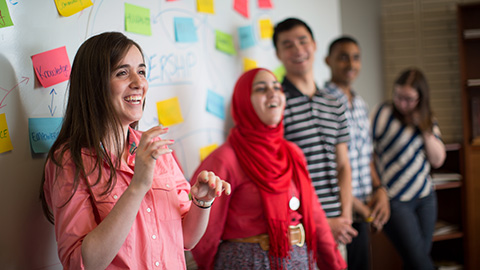 U of T Engineering allows you to earn a certificate in Engineering Leadership. The courses you'll take to earn this distinction will count towards your degree and teach you to apply skills and concepts such as collaborative teamwork, emotional intelligence and self awareness.