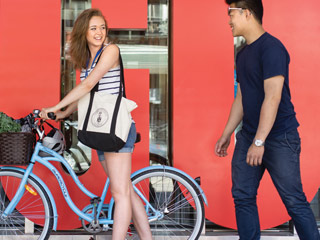 Our Students
Meet three first year Engineering undergraduate students and watch videos about their experiences during their first year at U of T Engineering.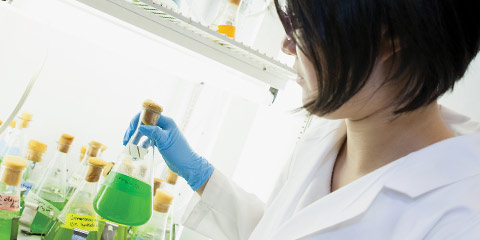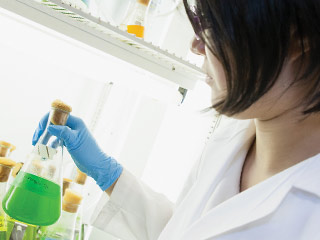 Our Programs
U of T Engineering is a world renowned Faculty where leading edge research and discovery takes place every day.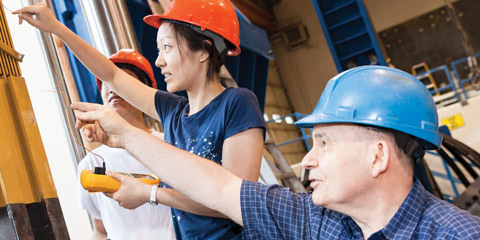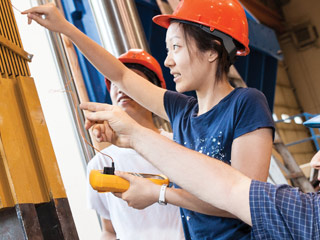 Our Faculty
Our award winning professors use innovative teaching methods to deliver the best possible learning experience.
WELCOME TO U OF T ENGINEERING, CANADA'S TOP ENGINEERING SCHOOL
We offer an exceptional learning community in downtown Toronto, one of the world's greatest cities.
Please explore this site or, better yet, book a campus visit to come and see us. We will show you how innovation, top-class research, a customized academic experience, and unique programs and activities make U of T Engineering right for you.

WHAT MAKES
U OF T ENGINEERING DIFFERENT?
Explore and find out »
U OF T ENGINEERING CELEBRATES RECORD NUMBER OF FEMALE FIRST-YEAR STUDENTS
Women now account for 30.6 per cent of first-year students in U of T's engineering programs.
Learn more»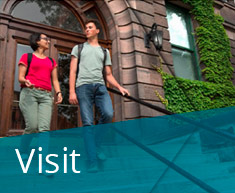 CONNECT WITH US
WHAT'S HAPPENING
APPLICANT UPDATES
Engineering Applicant Portal
Log in to your
Engineering Applicant Portal
regularly to check your admission status, track documents that have been received in support of your application, and submit any questions you may have using the portal's "Contact Us" feature.
Residence Application Deadline
If you are interested in living in residence, you must submit your residence application by
March 31, 2015.
To apply for residence, access 'MyRes' through your Engineering Applicant Portal.
March Break Applicant Event
Watch your mailbox and inbox for details on this exclusive event for applicants. This is your opportunity to learn more about your program choices, while experiencing academic and student life at Canada's leading engineering school first hand.