Meet Our Students
I love U of T Engineering because of the opportunities and challenges it has provided me that have facilitated my growth both as a person and as an engineer. – Eric Van Velzen
Anubhav Sharma
Program: TrackOne, Undeclared Engineering (Year 2 – T1)
Hashtag: #T1BestOne
Song: Jealous by Labyrinth
From: Originally from India but born and raised in Saudi Arabia.
Like many other students, Anubhav was not quite ready to decide which engineering discipline to go into, and so he began first-year in the undeclared TrackOne program, before selecting Chemical Engineering. He believes that the freedom to choose your faculty after experiencing a glimpse of it through core courses was truly the highlight of TrackOne. Moreover, as the TrackOne program has quite a large class size, making friends and interacting with fellow peers becomes very easy! In first-year, Anubhav thoroughly enjoyed APS110, taught by the incredible Professor Scott Ramsay. His interactive teaching style, complemented with live examples and real-world applications made the course one of a kind and his favorite in first-year! Outside of class, Anubhav enjoys dancing, calligraphy, web design and reading about finance and economics. These interests extend to the various clubs he's in, such as the Junoon Dance Club, Rational Capital Investment Club, and the University of Toronto Engineering Finance Association. In the future, Anubhav aims to integrate his knowledge of science with finance and business, through the engineering business minor into the financial sector. He hopes to work at Institutions like Morgan Stanley or JP Morgan and establish a firm of his own promoting the amalgamation of the sciences of finance and engineering.
---
Saif Rjaibi
Program: Chemical Engineering (Year 2 – Chem)
Hashtag: #DiveIn – Don't be afraid to get involved!
Song: I Got a Feeling by The Black Eyed Peas
From: : Saif was born and lived in North York before moving to Markham. He also lived in Switzerland for a year!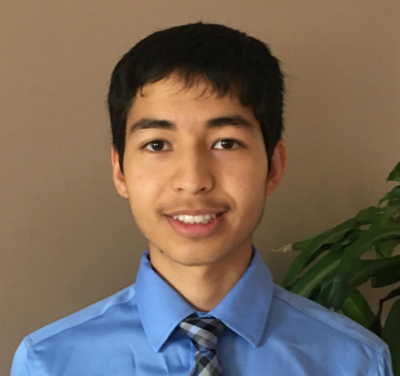 Saif believes that equilibrium is a concept not only relevant to chemical engineering but also integral in his life. He enjoys a mix of academic and athletic activities; after class, he plays soccer for the Chem soccer team and is also a part of Chem Club. As a class representative in Chem Club, Saif helped organize various activities for students such as a ski trip and trick or treat with professors, as well as worked to improve future events. In order to develop his skills in engineering and get more lab experience, he joined University of Toronto's Chemical Vehicles design team and helped to build a car powered by electrochemical cells. As for academics, one of his favorite classes was with Professor Graham Norval, whose passion and energy kept all students engaged and interested. Saif's love for chemical engineering lies within the diversity of the faculty, and the many opportunities which can be explored through Chemical Engineering. The mix of math, physics, chemistry and even biology provides students with a variety of options for different specialties. In particular, Saif is looking at pursuing biomedical engineering, to apply engineering concepts in order to improve human health.
---
Stephanie Marton
Program: Civil Engineering (Year 3 – CivE)
Hashtag: #SMILE (Support, Motivate, Inspire, Lead and Excel)
Song: Waka Waka by Shakira
From: : Stephanie was born in Toronto down the street from the St. George Campus at Mount Sinai Hospital. Since then Stephanie and her family have lived North of the city in Richmond Hill.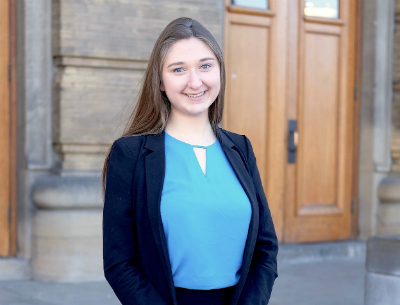 Imagine coming to U of T Engineering before you even start classes and feeling like you belong. This was Stephanie's experience when she came to the Welcome to Engineering event in 2017. That day has become one of her favorite memories – the day when she was introduced to future professors and peers and became a part of the U of T engineering community. Since then, Stephanie has continued to be inspired by the experiences in research and industry her professors share with students in class. Her love for civil engineering comes from the connection she sees in her education to the world beyond, with the Toronto skyline being one of her inspirations. As Stephanie goes through her program, she finds the encouragement and passion of faculty and students around her truly expand her boundaries to work for more than just a degree, and instead search for a passion to pursue beyond her studies that will make a positive difference in the world. As President of Engineers Without Borders, Stephanie hopes to apply her passion for global development to empower the U of T community to embark on making, local and global, social and systemic change. This summer, she is conducting research with Professor Brenda McCabe in construction management. Her current passion leads her in a direction of working to improve the safety of the construction industry. After her undergraduate studies, Stephanie is looking to further her education with a graduate degree to build on the solid foundation U of T has granted her in civil engineering.
---
Mohaimen Khan
Program: Computer Engineering (Year 3 + PEY – ECE)
Hashtag: #DadJokes
Song: 1-800-273-8255 by Logic, Alessia Cara and Khalid
From: Mohaimen is from Bangladesh and came to Toronto to complete high school and university.
Coming to U of T, you might see Mohaimen on the soccer field playing with one of the three teams he's on, but you might also catch him in the computer lab studying with friends. Throughout his time here at U of T, Mohaimen has been involved with a variety of clubs. He was class representative for his ECE year and computer chapter chair for the IEEE U of T Student Branch, which helps students' professional development, and is currently helping to build the F!rosh website. While he initially started in TrackOne, Mohaimen fell in love with computer and software engineering when he took ECE244 with Professor Tarek Abdul Rahman. Mohaimen originally planned to go into electrical engineering but his professor's love for programming inspired him to start learning coding languages on his own. Although the program can be challenging, Mohaimen knows he can get help anywhere and fondly remembers the end of his second year when his entire class of about 150 students worked together to study in the computer labs before a final. He finds his classmates truly push each other to be their best, not through competition, but rather by helping and inspiring each other. Mohaimen is currently on PEY Co-op at BlueCat, where he is developing his skills as a software engineering intern, focusing specifically in computer security. Although he's only been there a month, Mohaimen already feels like a full-time employee and hopes to continue working there or somewhere similar after he graduates. Before he graduates, Mohaimen plans to complete a minor in Robotics Engineering or Machine Learning to enhance his skills.
---
Gowthami Bharathen
Program: Electrical and Computer Engineering (Year 2 – ECE)
Hashtag: #caring #hardworker
Song: Thinking Out Loud by Ed Sheeran
From: Toronto, Ontario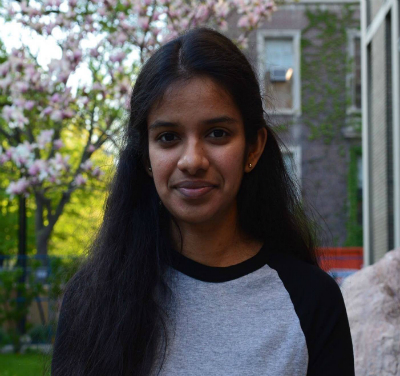 Although Gowthami is studying Electrical and Computer Engineering, her interests extend to a variety of topics. Her favorite class was in fact a mechanics course, CIV100, with Professor Kyle Tousignant, who's optional lecture-styled office hour every week helped ensure students understood complex concepts and problems. Gowthami enjoys the ability to apply her learning to a variety of occupational fields and is planning to join the work field as a professional engineer in the transportation sector to improve transit systems within Ontario. Currently, Gowthami is part of GLEE (Girls Leadership in Engineering Experience) where female engineering students have the opportunity to share their experiences with younger female students who have either applied to or have been accepted to an engineering program at U of T. Through GLEE, Gowthami had the opportunity to motivate female students to pursue an education in a STEM field and share her love for engineering. One of Gowthami's favorite memories was her own introduction to the engineering community during F!rosh Week. She specifically remembers the closing cheer-off event, where every freshman student shouted engineering chants and displayed their pride in becoming an engineering student at U of T.
---
Victor Lo
Program: Industrial Engineering (Year 3 + PEY – IndE) Hashtag: #HYPE
Song: Mystifying Oracle by Ghastly
From: Oakville, Ontario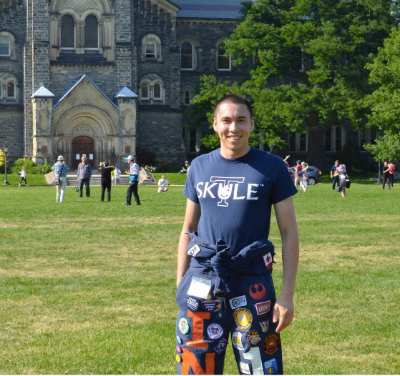 After completing his third year in industrial engineering, Victor is currently on his PEY Co-op at Visual8. Victor works as an industrial engineering consultant on operations research and is currently developing algorithms for schedule optimization. After his PEY Co-op, Victor hopes to continue his work in his fourth year by completing a thesis on scheduling, and then earning a master's degree at U of T. He's looking forward to working with the professors he has learned from throughout his years. As a student, he's found that the strength of U of T lies within its faculty, as many professors are industry leaders who are passionate and knowledgeable about their profession. For any interests he has, his professors are available and enthusiastic about discussing, and he especially enjoyed two of his courses with Professor Aleman. Outside of class, Victor likes to stay active by working out, biking and has attended several drop-in boxing and Tae Kwon Do sessions held at Hart House. He also enjoys giving back to the engineering community by volunteering with outreach programs, mentoring for the Mechanical and Industrial Engineering mentorship program and also acting as a leader for F!rosh Week.
---
Joyce Chen
Program:
Materials Science and Engineering (Year 3 – MSE)
Hashtag: #MSEpride
Song: How to Train Your Dragon Movie Soundtrack
From: Joyce has called Toronto home for several years now, but she was originally born in Taiwan and then lived in Vancouver.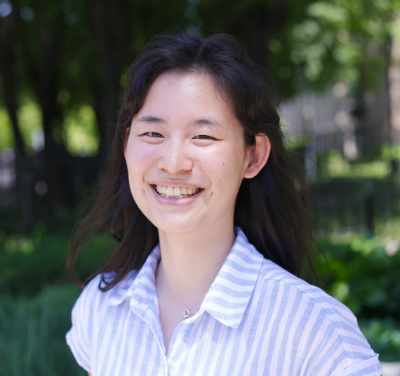 Joyce started in the Materials Science and Engineering program and loves every second of it, especially the tight-knit MSE community! The small class sizes are perfectly suited for her to get to know classmates, meet upper years and easily interact with professors. Her favorite memory at U of T was actually in first year, when her entire MSE 2T0 class got bright gold shirts which they all wore on the last day of classes. Joyce knew she was in the right field when she took MSE101, a course which solidified her love for the program. Throughout the years, her interest in MSE has continued to develop, and she particularly enjoyed her statistics course with Professor Jun Nogami. When she's not spending time in class or in the MSE common room, Joyce plays badminton and softball with friends. She also works at the Engineering Outreach Office to help run different programs for elementary and secondary students, where she gets to inspire young learners to become engineers like her! In her upcoming years, Joyce hopes to join Engineers Without Borders and study abroad in Europe or Japan. After she graduates, Joyce plans to pursue a career in the sports materials industry and potentially work at Nike!
---
Chloe Oriotis
Program: Mechanical Engineering (Mech) – (Year 3)
Hashtag: #TooSkuleForCool
Song: Stay with Me by Sam Smith
From: Toronto, Ontario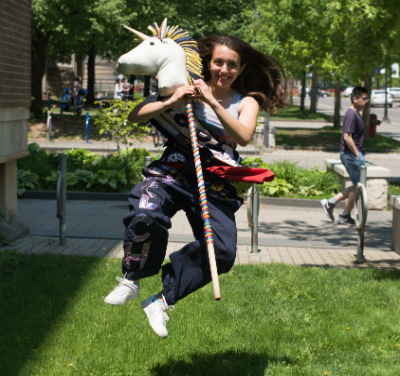 For Chloe, everything is about balance. In her free time, she lifeguards, enjoys biking and swimming and also loves watching action or sci-fi movies. She recently joined the Concrete Toboggan design team and is currently working on research of the suspension, structures and steering components of the toboggan. Chloe is also a big part of the engineering community and is one of our Skule Spirit Heads. Last year she earned the title of Godiva's Crown, which makes her responsible for attending events like F!rosh week, Godiva week, dances and fundraisers and bringing the engineering hype and cheer. The competition for the crown was one of her favorite memories as everyone there was so enthusiastic and supportive. Chloe was also a mentee and then mentor in the Mechanical and Industrial Engineering mentorship program. Although she was originally in Industrial Engineering, Chloe found a passion for Mech through her love for the physics and math related to mechanical engineering. She's especially interested in biomedical engineering and finds prosthetics and imaging devices fascinating. Chloe found the support and guidance she needed in her first year from Professor Shai Cohen, who she still has weekly lunches with. She learned from him that although you might be struggling with a course, if you're still driven and have a will to learn and improve, you can be successful. Chloe continues to follow this advice and hopes to apply the skills she's learned in engineering to a project that will make a contribution to others.
---
Romy Done
Program: Mineral Engineering (Year 3 + PEY – Min)
Hashtag: #undergroundhipster
Song: Gold Digger by Kanye West
From: Victoria, British Columbia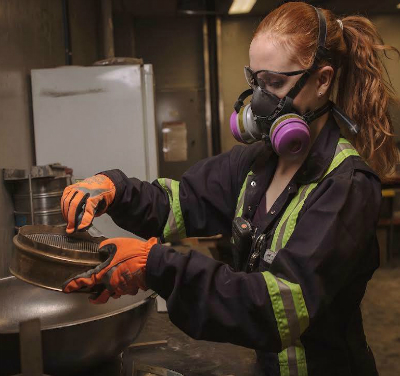 If you're looking for someone who's life revolves around their discipline, you've found them. Everything about Romy is connected to mineral engineering; from the puns she uses, to the clubs she's in, she's all about Min! When she's not in her favorite class, Rock Mechanics taught by Professor Harrison, Romy is likely preparing for mining competitions, such as the World Mining Competition, where her team placed third last year. She's also part of the Min Club, Mine Rescue, Mining Games and Concrete Toboggan. Outside of mineral engineering, Romy loves getting involved with Skule events, and her hobbies include being a rescue scuba diver and a pilot. Her love for mineral engineering comes from the sense of community between students and the opportunity for international travel that comes with the job. In fact, she just finished her PEY Co-op at Diavik Diamond Mine for 2 full years and is spending the summer in Arizona working for Morenci Mine. She has worked as a quality control lab technician, a construction technician, and a geotechnical engineering intern. Although the work is fast paced and in a high stress environment, with lives on the line every day, Romy enjoys the high-pressure work as she feels completing tasks is much more gratifying. In her future years at U of T, Romy hopes to be the winner of every mining competition she competes in and learn Spanish.
Eric Van Velzen
Program: Engineering Science Aerospace (Year 3 – EngSci Aero)
Hashtag: #JoyfulHype
Song: Nicotine by the Panic! at the Disco
From: Calgary, Alberta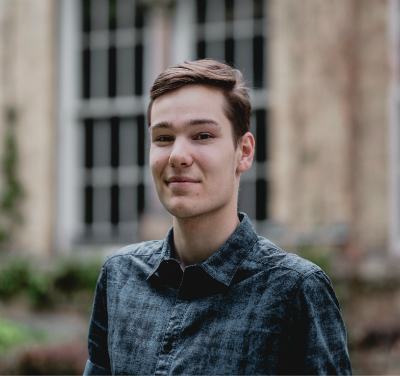 When looking at Eric with his purple face and hands from dying purple recently, he is a true embodiment of the SkuleTM spirit. Skule is a term used to define the engineering community, and for Eric, this is one of the biggest parts of engineering life. In his free time, Eric enjoys hanging out at the Pit, being social and getting involved with Skule. His favorite memories are all associated with the Skule spirit and its traditions, such as dyeing purple for F!rosh week and riding on the Skule float at the Toronto Pride Parade. Dyeing purple is especially close to Eric's heart as it is a tradition which connects him to other engineering students; he believes if you're serious about working hard, then you also need to be serious about having a good time. While Eric enjoys having fun outside of class, he takes his work seriously and enjoys the challenges EngSci Aero provides. His favorite class was Praxis, a design course where he felt he truly developed his identity as an engineer and discovered what it means to do engineering work. Eric chose EngSci Aero and stayed with the program because it gave him exactly what he wanted: a knowledge and understanding of the universe and direct access to the aerospace specialization he's interested in. With his degree, he hopes to contribute to human exploration into deep space and help send humans to space in way that's never been done before!
---